Substantial Improvements Made to VYNGUARD® Polycarbonate Formulation
VYNGUARD®, a line of premium, high-performance coatings and finishes for long-term performance, is now available for specialty fabric and leather hide applications.
The line — originally launched for use with non-woven, vinyl substrates — includes seven base chemistries the company custom-formulates for each customer.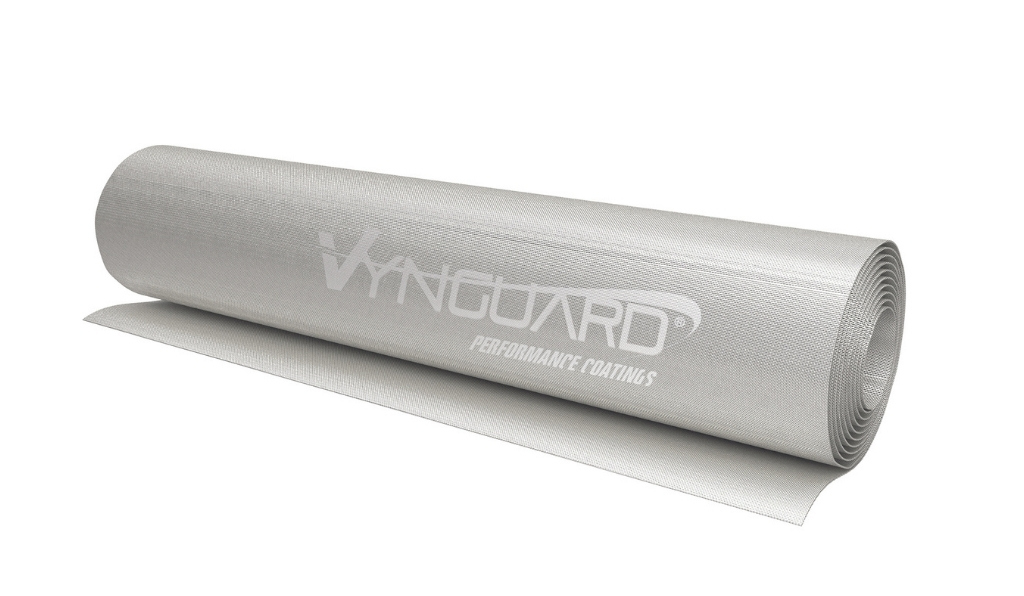 As part of the product re-launch, the company has made substantial improvements to its unique VYNGUARD® Polycarbonate formulation. Thanks to a custom-developed polymer, VYNGUARD® Polycarbonate now has improved abrasion resistance, improved surface tension for a softer and smoother finish, and additional UV inhibitors. It also provides exceptional dirt shedding and stain resistance for applications such as rolled decking, awning material and high-end wall coverings.
Available in solvent- or water-based, VYNGUARD® chemistries provide an easy-to-apply clear, protective layer that can mitigate 100 percent of plasticizer from migrating through the surface. They exceed industry standards for UV resistance, dirt shedding, moisture resistance, severe stain protection and fungal resistance, depending on the chemistry. Colored topcoats or print ink formulations are made with specialty grade inorganic pigments for superior color fastness. They have long coating lifecycles and provide high-definition print reception, superior dot gain properties and excellent adhesion.
"VYNGUARD® has become quite popular in the specialty fabrics industry thanks to its proven performance and our custom development services," says Mike Couchie, vice president, Sales & Marketing, APV Engineered Coatings. "This is not an off-the-shelf product. We formulate our chemistry and adjust its performance properties to meet each customer's exact specification. We also help our customers integrate our chemistries into their manufacturing processes, assist with product trials, design and install application equipment and offer guidance on existing processes."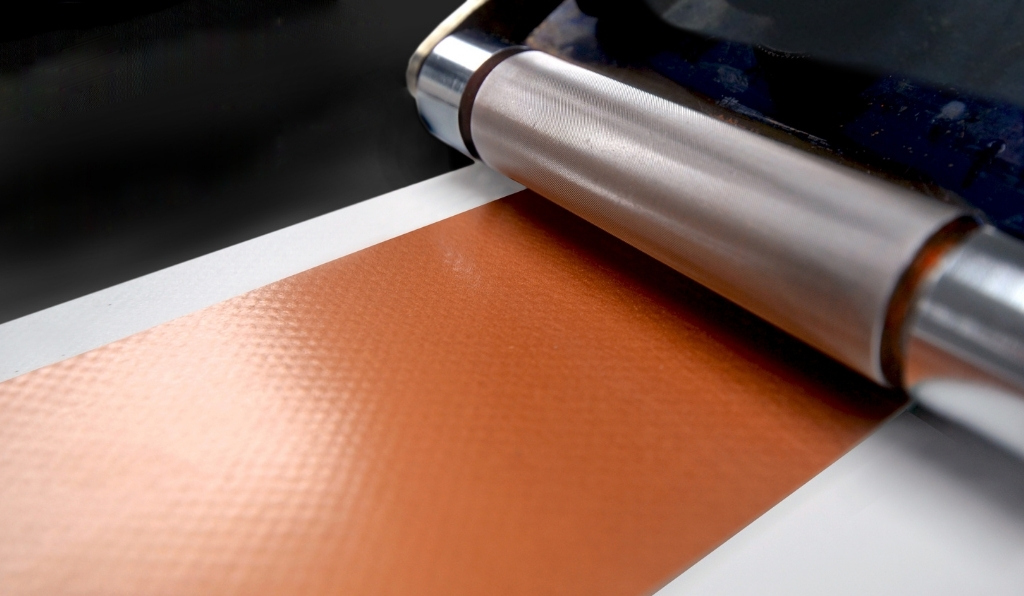 Range of Applications
VYNGUARD® is ideal for coating applicators, material manufacturers and OEMs in a number of industries. The coatings can be applied to substrates via dip coat, gravure, roll coat, spray and rotary screen methods.
Following are a few examples of how the VYNGUARD® chemistry can be custom-formulated to meet specific customer needs:
Automotive

– VYNGUARD® Anti-graffiti passes 200,000 W-Flex testing and 400,000 cycles of Wyzenbeek testing, proving high flexibility and abrasion resistance for automotive upholstery applications. This anti-graffiti chemistry also resists blue jean dye staining without compromising the soft, premium leather feel. Other automotive applications include door panels and dashboards.

Marine

– VYNGUARD® with Kynar Aquatec® has excellent stain performance, anti-fungal properties, withstands harsh UV radiation and improves dirt shedding in marine upholstery applications. The company's VYNGUARD® Polycarbonate formula contains UV-absorbing additives and offers superior abrasion resistance, making it ideal for boat flooring applications.

Outdoor Building Products

– VYNGUARD® with Kynar Aquatec® is ideal for awnings, rolled decking, furniture fabric, roofing and specialty outdoor products. This can be formulated as a clear top finish or pigmented for products requiring stripes and other printed patterns. VYNGUARD® Weldable PVDF is ideal for products such as flexible roofing and decking membrane, which require welding in the field and outstanding outdoor weathering performance.

Contract Seating

– VYNGUARD® Anti-graffiti can be formulated with anti-bacterial and anti-fungal additives to make upholstered seating in hospitals cleaner, safer, and stain resistant. Sharpie® marker, coffee, catsup, mustard, and iodine can easily be removed from the surface. VYNGUARD® Polycarbonate also is used on upholstery for seating found in hotels, restaurants, mass transit, and offices.

Wallcovering

– Manufacturers of commercial wallcoverings count on VYNGUARD® Urethane and Acrylic to provide long-lasting protection while maintaining the integrity of colors, textures and patterns.
About APV Engineered Coatings
Founded in 1878, APV Engineered Coatings custom formulates and manufactures industrial coatings and advanced chemical products in Akron, Ohio. APV is a partner for some of the world's top-producing manufacturers due to its expertise in chemical and coating composition, the commercialization of advanced materials and large-scale production. The company's innovative solutions have been integrated into a variety of industries for unique applications. Product offerings range from adhesives and release agents, to crayons and inspection marking tools, to water-based industrial inks and high-performance coatings. For more information, call 800-772-3452 or visit www.apvcoatings.com.