Total Compensation
Competitive Wages:
APV has salary paid positions as well as hourly paid positions that are competitively compensated.
Monthly Bonus Opportunities:
APV acknowledges that it takes the entire team to meet goals. On a monthly basis, when the company determined sales goal is met, each employee is awarded with an extra $100 in cash.
Year-end Bonuses:
APV evaluates each employee and provides annual bonuses based on performance and profitability.
Financial Security
APV understands the value and importance of planning for the future.
401(k) Plan:
This company-sponsored retirement plan allows employees to contribute a portion of their pay to help build savings for retirement. APV offers a contribution match of 20 cents on the dollar for up to 5% of your total salary.
Company Paid Short-term Disability
Company Paid Life Insurance
Time Off
Time away from work is important. Spend time with family, get away, or just relax and recharge. Eligible employees receive:
8 paid holidays
Paid Time Off (PTO)
Bereavement Leave
Health Benefits
Employee health is important to us! Our health package and programs make living healthy affordable:
Health Care Package:
Medical (PPO & HSA options)
Prescription Coverage
Vision
Voluntary Dental
Health Incentives & Programs:
Opportunities to participate in exercise-oriented community events.
Employees get 15 extra minutes to walk on their lunch break.
Employees are reimbursed 50% of their monthly gym membership fees up to $50 per month.
APV encourages healthy living with weight loss and smoking cessation rewards.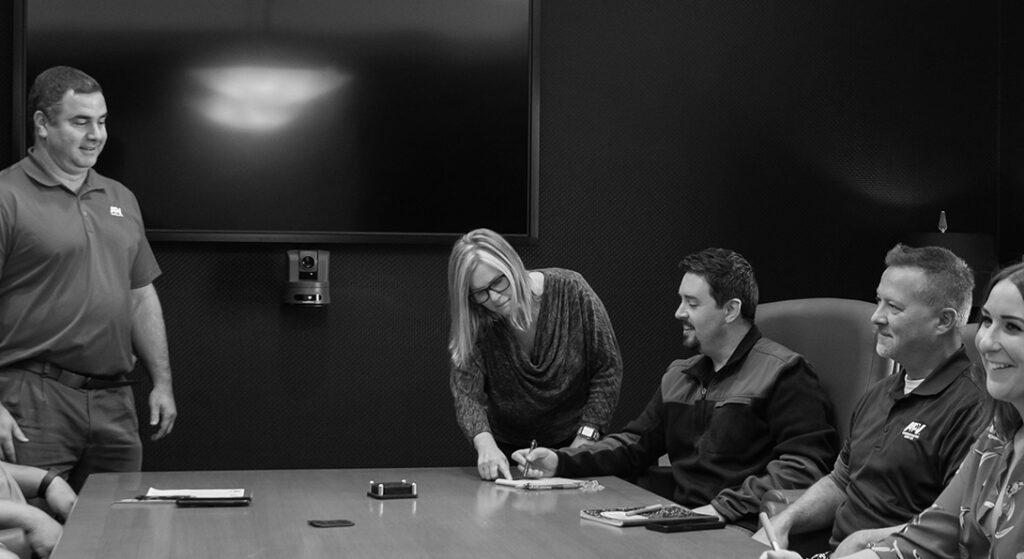 Learn & Grow
APV believes strongly that personal growth is just as important as professional. Because of this, the following programs and policies are offered to every employee:
Tuition Reimbursement:
APV reimburses 100% of the educational cost (tuition, books, software, etc.) for eligible employees that receive a B grade or higher.
Career Growth:
At APV it's important that a position is not a just job; it's a career. There are continuous opportunities for promotion or position changes.
Job Training:
Employees in every department at APV are offered job-related training opportunities. APV provides training for degreed professionals, interns, experienced workers and new workers alike.
Meet our people