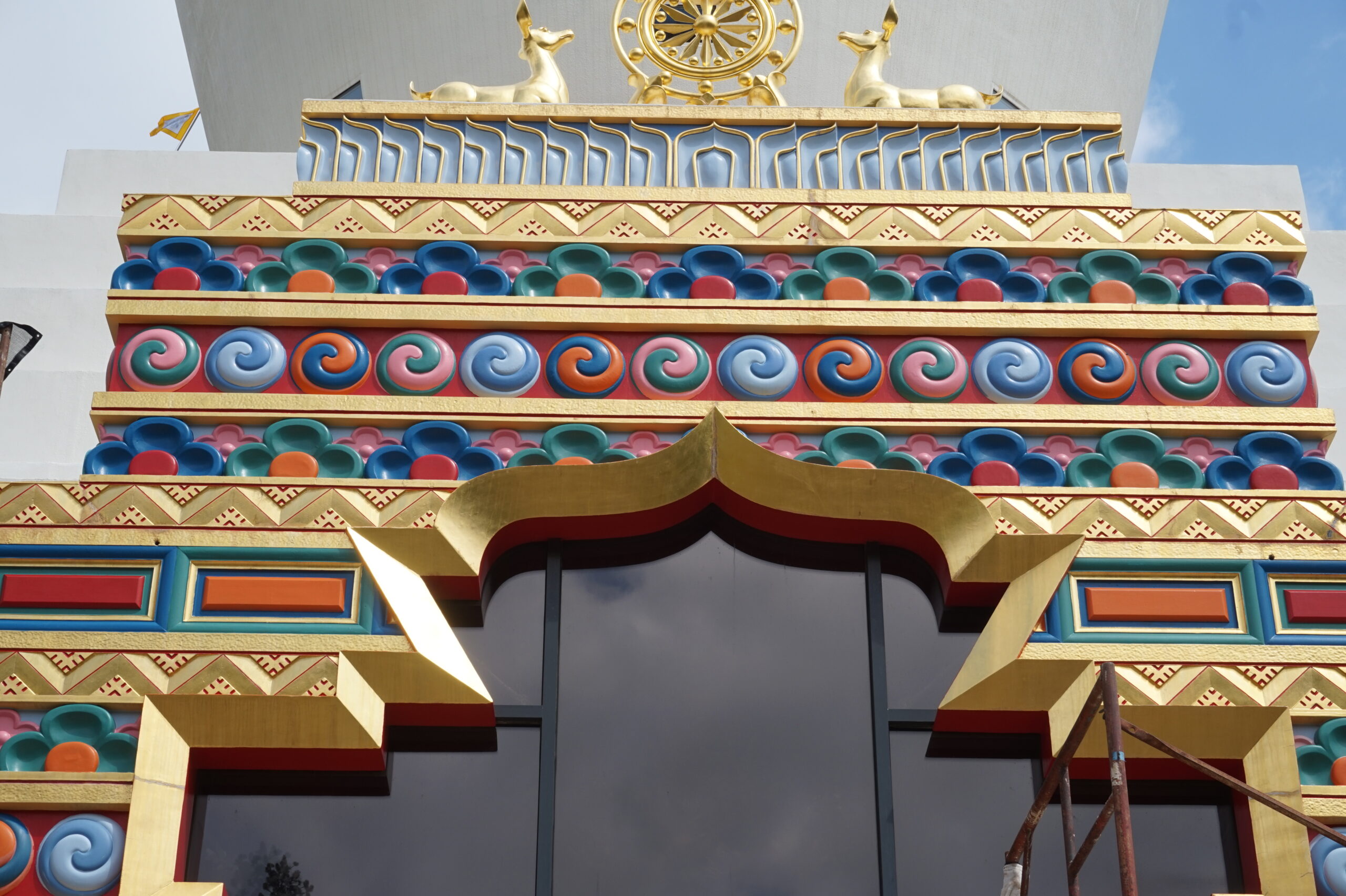 Project Overview
Location: Shambhala Mountain Center, Colorado
Project Type: Protective Coating in Harsh Climate
Products Used: NeverFade® Original Restoration Coatings
The Great Stupa of Dharmakaya is one of the most beautiful structures in the Western Hemisphere, located at the Shambhala Mountain Center in Colorado. It is a common Buddhist tradition to build a stupa in honor of a respected teacher after their death. This stupa in particular was built to inter the ashes of Chogyam Trungpa, who died in 1987. Four exquisitely ornamented and vibrantly colored entry gates architecturally distinguish it from any other stupa in the world.
The Need: Facade Protection and Color Preservation
Designed to last 1,000 years, the Great Stupa took 13 years to complete and was built with specially designed concrete to help it endure the dramatic freeze-thaw cycles and harsh climate at the site's 8,000-foot elevation. The paint chosen for the stupa's vibrant facade, however, was not designed to endure the intense conditions.
The Challenge: Rapid Degradation of Paint Due to Extreme Weather Conditions
The extreme weather, including radical temperature swings and intense UV light, is not just tough on the structure of the stupa, but on the paint as well. Lower quality, less-durable paint formulations had started to peel, flake, fade, and degrade more rapidly than a premium, high-performance, protective coating would. The APV team was called upon to recommend a more lasting solution to uphold the integrity of this sacred structure.
The Solution: A Finish That Stands Up to Harsh Climate
After researching various high-quality architectural finishes, the maintenance team decided on an ultra-durable product from APV Engineered Coatings called NeverFade® Façade Restoration Coatings. This is a line of field-applied, water-based, and low-VOC topcoats and compatible primers that restore and protect building exteriors. These coatings offered the optimal performance properties needed for protecting the building facade and preserving color vibrancy in the harsh climate.