Inhibiting Microbes with Topcoat Technology
Download the Free White Paper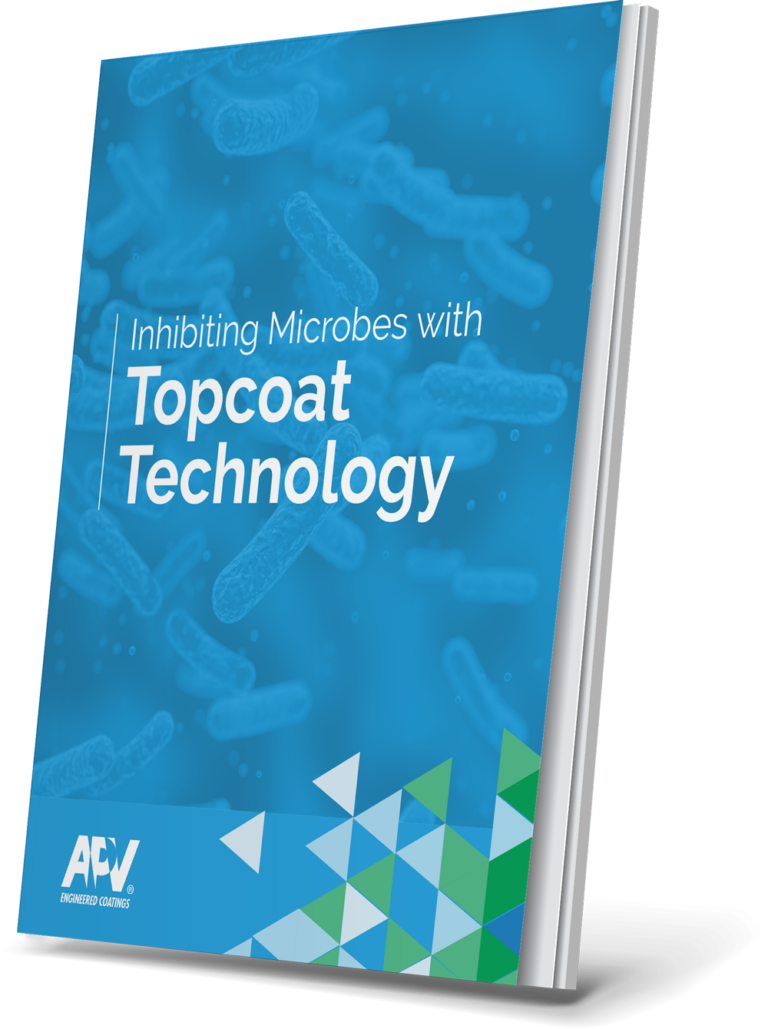 When compounded performance additives in vinyl aren't enough, antimicrobial lacquers and topcoats offer extra protection.
Microbial growth has always been a challenge for the vinyl manufacturing industry due to plasticizer migration and diffusion of liquids into flexible vinyl. But new developments in antimicrobial topcoat technology and effectiveness are changing the industry in a big way.
Manufacturers of flexible vinyl, films, fabrics and textiles use engineered antimicrobial (AM) lacquers and barrier topcoats to offer an extra level of protection against harmful microbes, even when they have incorporated AM additives or biocides into the vinyl formulation during the compounding process.
Download this free white paper to learn more about:
How flexible vinyl is produced
How microbial contamination on flexible vinyl surfaces occurs
How topcoat barriers work
How to determine the right antimicrobial topcoat for your application
Contact APV Engineered Coatings today to discuss your antimicrobial topcoat needs!