The Innovation Behind Water-Based PVDF Coatings
Download the Free White Paper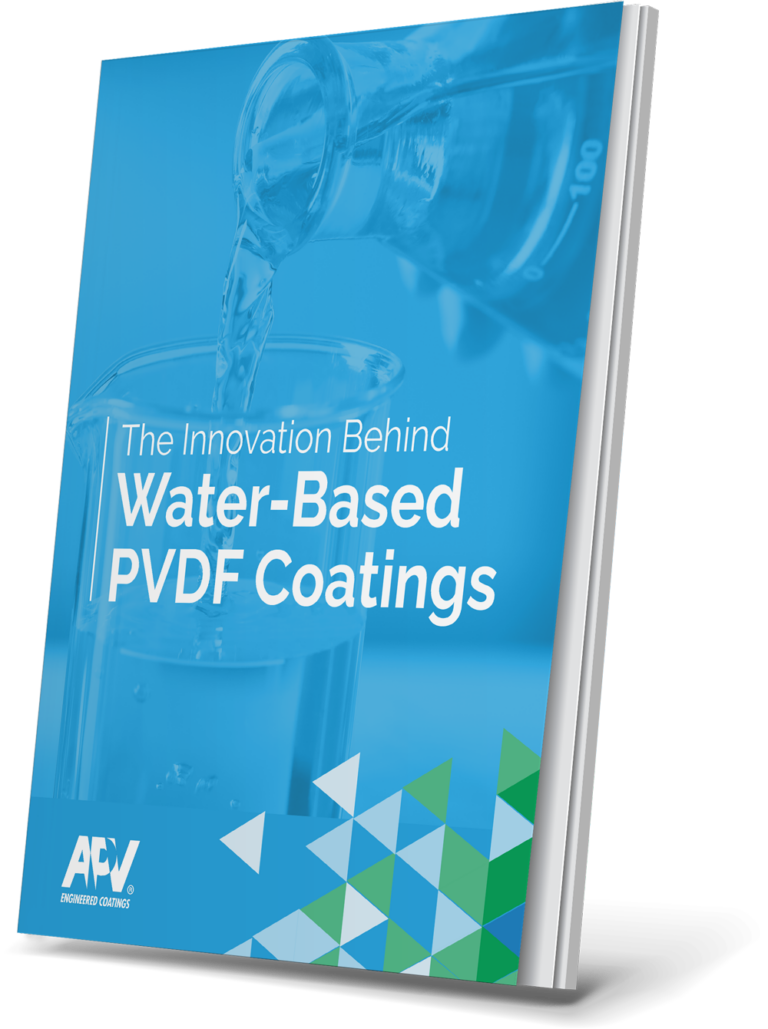 Creating a Durable, Aesthetically-Pleasing and Eco-Friendly Coating Solution
Some users of high-performance architectural coating technologies believe that water-based coatings do not provide the same ease of use, long-lasting durability, extreme weatherability and color-retention properties as solvent-based coatings.
While that may be true in some cases, it is not the rule – as evidenced by advanced technology developed by APV Engineered Coatings. Our company's vast expertise with water-based polyvinylidene fluoride (PVDF) resin chemistry, optimizing coating rheology, compounding knowledge, and weathering of complex inorganic pigments, has resulted in a water-based, high-performance coating system, NeverFade® Facade Restoration Coatings.
Download our free white paper to learn more about PVDF resin technology adapted for water-based coatings.